CENTER FOR
PEER REVIEW JUSTICE
CPRJ Think Tank

When you recruit our think tank into your defense plan, you get our expertise and experience for a custom plan... when to move quickly and when to wait. Every situation has it's own timing.

Our Think Tank is a Network of Diverse professionals

Healthcare Lawyers many of which are CPRJ certified
Health care reporters
Physicians
Nurses
Techies with a cause
"Graduates" physicians who have previously been shammed and now recovered

When you hire CPRJ you also get the full talents and resources of the GNN Network.



Sign Up for Alerts

Just provide your email for the Latest News!

Your personal information will be kept in strict confidence
and only used to answer your questions or update you on events.

A Must Read!!
| | |
| --- | --- |
| | We have been an integral part of the GNN News network since 2000 |

One of the first notable sham peer reviews took place in Oregon in the early 1980s. The physician who took it up with the courts was Dr. Patrick, and the Supreme Court ruled in his favor. As a result of the publicity surrounding this case, the Healthcare Quality Improvement Act (HCQIA) was enacted in 1986. One of the concerns that arose from the Patrick case was a fear that no physician would want to participate in peer review if he or she could be potentially liable for a bad report.

The HCQIA gave immunity to hospitals and reviewers participating in peer review. This immunity has been abused by hospitals and physicians to harm "disruptive" physicians (ie, whistleblowers) or financial competitors. All one must say is: "Dr. Joe Blow is a bad doctor, which is my professional opinion in this peer review, and this hospital should get rid of him." And poof! Dr. Joe Blow, patient advocate, financial competitor, is gone! And the accusing physician is immune!
---
What to do when your lawyer
did not give you the success he implied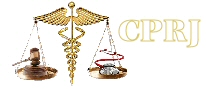 Is your lawyer CPRJ Certified?
---