OB MEDICAL MALPRACTICE RISK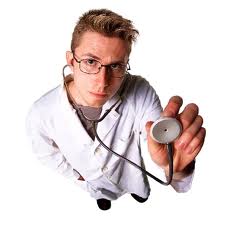 ;

Scott, MD

Dr. Scott is a board certified Obstetrician Gynecologist who has lived and practiced in the South Bay for over 9 years. She received her Bachelors degree, Cum Laude from Immaculate Heart College, Los Angeles. She is a graduate of Creighton University School of Medicine, Omaha, Nebraska, where she became a member of the prestigious Alpha Omega Alpha Honors Medical Society. Dr. Scott completed her internship at UCLA Cedar Sinai Medical Center, Los Angeles, California, and her residency at LSU, New Orleans, Louisiana.

Dr. Scott is a past Chief of the Department of OB/GYN at Paradise Valley Hospital and she is an expert gynecological surgeon. She is a certified user of the Da Vinci robotic system for minimally invasive surgery.

Dr. Scott decided on a career in obstetrics and gynecology because she loves participating in bringing new life into the world. Her special interest includes caring for women in all aspects of gynecology and she believe in helping patients through their health challenges in a caring manner, minimizing pain and recovery time.
10 hour webinar series.
Elizabeth "Beth" Scott MD's Webinar Series on High Risk OB

This 10 part CME Series focuses on helping practicing Ob-GYN Physicians to prevent poor outcomes in obstetrics, and as a result to reduce their potential for medical malpractice claims.
Optimizing Care of the Gestational Diabetic

This lecture covers the main challenges in caring for the diabetic gravida, from identifying patients at risk of developing gestational diabetics, through the process of diagnosis, medical management, improving patient compliance with the plan of care, monitoring and finally delivery.
Stillbirth - Can it be prevented?

This lecture covers the common causes of late intrauterine fetal demise, and provides strategies for identifying patient who are at risk. Management of the maternal and fetal conditions that often precede IUFD are addressed. Effective communication with and caring for the patient who has experienced a late pregnancy loss are also covered.
Managing Labor to Optimize Outcomes

This lecture covers When to admit and when to wait, when is induction of labor appropriate?, active vs. expectant management of labor, Interpreting the fetal heart rate tracing, The Friedman curve – does it still apply?, documenting the labor process, communicating with the L&D team, choosing the mode of delivery: spontaneous, operative vaginal or cesarean.
Cardiovascular Disease in Pregnancy – Preventing Maternal Death

While maternal deaths from hemorrhage, infection and Hypertensive disorders of pregnancy are all on the decrease, cardiovascular disease has continued to increase as a cause of maternal mortality. This lecture addresses the identification, care and delivery of the gravida with cardiovascular disease, including when to continue their care, and when it is appropriate to transfer their care to a Perinatologist.
Shoulder Dystocia

Shoulder dystocia remains a frequent cause of obstetric malpractice claims. This lecture covers the risk factors for shoulder dystocia: Is it possible to predict? The five literature-supported risk factors for shoulder dystocia are each discussed. When is it never safe to perform an operative vaginal delivery? How to document the shoulder dystocia once it has occurred. Is there early pediatric care for brachial plexus injury?, and when is it appropriate to provide this information to the parents of an infant with this type of injury?
Hypertensive Disorders of Pregnancy

Hypertensive disease in pregnancy remains a major cause of poor obstetric outcome, both for the mother and her fetus. This lecture addresses the current diagnostic criteria for hypertensive disorders, identifying patients who are at risk for developing these disorders, care of the hypertensive gravida, management of both common and uncommon complications of these disorders, and the documentation and communication necessary to improve care and protect the physician from litigation.
Preparation for and Response to Obstetrical Hemorrhage

Hemorrhage remains the major cause of obstetric morbidity and mortality. This lecture covers the most common errors made by the obstetrician in identifying and treating obstetric hemorrhage. It outlines the California Maternal Quality Care Collaborative (CMQCC) OB Hemorrhage care Guidelines, and provides guidance for working with your hospital toward implementing a systems approach to OB hemorrhage.
Communication on the Labor Deck

Communication errors are a leading cause of preventable poor obstetric outcomes. This lecture covers the skills need to interact with office staff, Labor and delivery nurses and other physicians, in order to reduce errors. Communication includes charting, and pitfalls of documentation that commonly lead to errors in patient care as well as litigation are addressed.
Electronic Fetal Monitoring – Can EFM certification save you?

The validity of EFM has been challenged by researchers and clinicians as strongly as it is touted by plaintiff's attorneys. Electronic monitoring is ubiquitous and is here to stay. This lecture covers the current NICHD nomenclature for interpreting EFM's, communication pitfalls between the obstetrician and the hospital staff, and how the EFM should influence decisions on delivery, and the role of EFM certification in enhancing communication, preventing errors, and protecting the physician.
Risk Management for the Obstetrician: an overview

Are you utilizing the best procedures to proactively protect both your patients and your practice?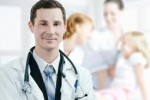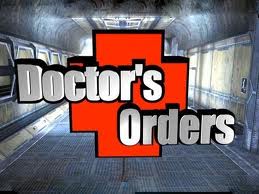 Is your staff following the ideals of ob/gyn to ensure patient safety? Do they follow your orders?
Home
Webinar, Evening division at 8 PM CST, 9 PM EST, Wednesday nights.
Webinar, Lunch division at Noon, CST, 1:00 PM, EST, Wednesdays ..
for physicians - 30 presentations in our initial offering. The evening webinar is the same as the lunch webinar offered on the same date. Interested individuals are encouraged to pre-register for the series and you will be notified of our exact schedule. Please indicate your area of specialization or your current interest so we can customize future presentation to be "timely" topics to truly meet your needs.